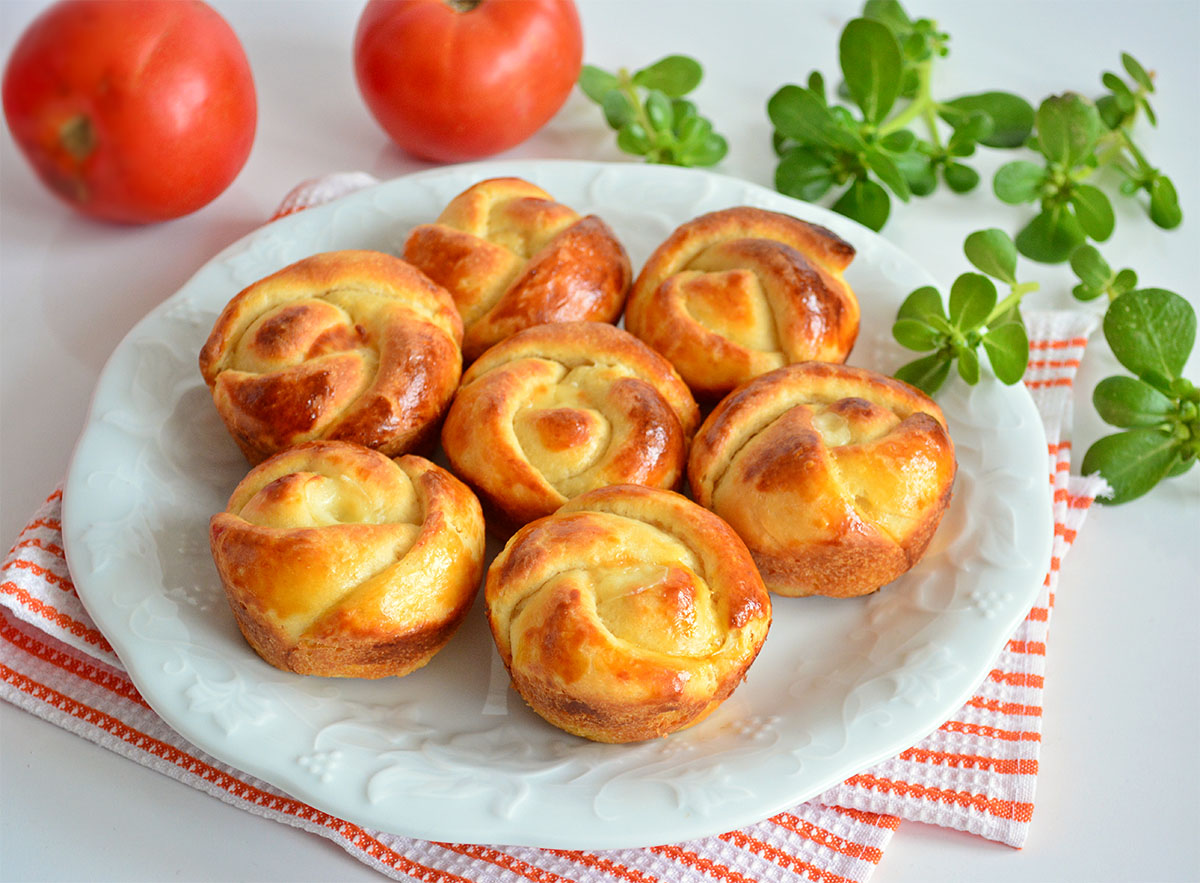 When you prepare rose-shaped pastry, there might be openings on the edges of the dough or you may try really hard for that not to happen. However, if you will use muffin mold, they will keep their original shape. For a tasty and soft pastry, use Kaanlar Cream Cheese, you will not regret it.
Ingredients
1 water cup of milk (it will be warm)
1 water cup of water
1 water cup of olive oil
2 eggs (the yolk of one of them will be seperated)
5 table spoons of sugar
5 dessert spoons of salt
6-7 water cups of flour
1/2 packagte of fresh yeast (21 gr.)
For stuffing: Kaanlar Cream Cheese
How to make it?
For the dough, add all liquid ingredients, salt, sugar and yeast together and mix. Add flour slowly until you get a dough as thick as earlobe.
Cover it and leave it for fermentation process.
Take mandarin sized pieces from the fermented dough and roll them a little bigger than a tea plate. Cut them from the opposite 4 edges.
Place 1 dessert spoon of cream cheese into the part remaining in the middle. Close the edges onto the cheese.
Place the pastries into the muffin mold. Silicon molds will also work.
Spread egg yolk onto them and rest them for 20 minutes. Put the cakes which became a little more puffy to the cold oven set to 200 degree.
When the pastry became roasted, take them out of the oven. Place the pastries into a cotton cloth and cover them.
Bon Apettite.