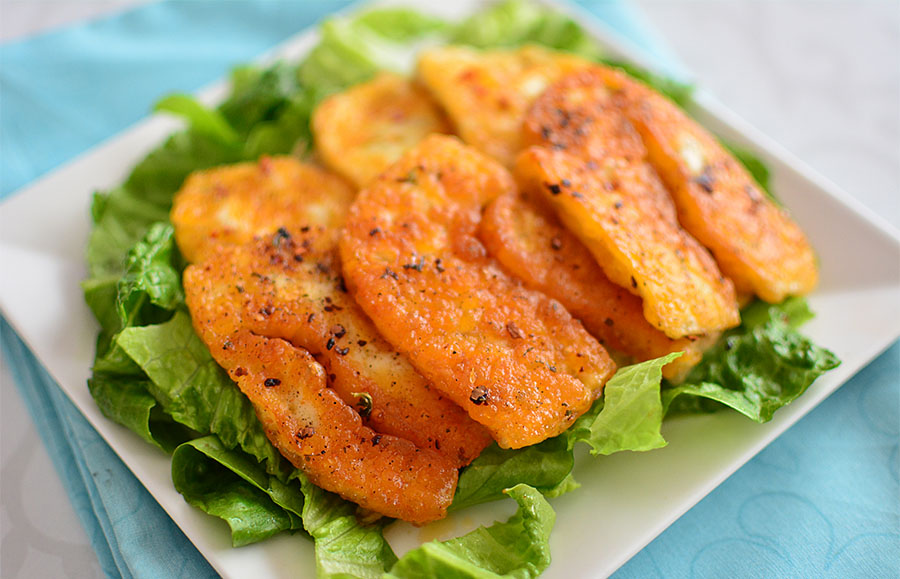 Spiced Halloumi Cheese Fry
Halloumi is a Cyprus origin cheese which frying suits most. It is the best way to add flavour to your breakfasts and salads… Try this delicious cheese with spices once!
Ingredients
250 gr. Kaanlar Halloumi Cheese
Thyme, chili pepper, black pepper
A little olive oil
How to make it?
Slice the Halloumi Cheese thick, leave it in a cold water for 15 minutes to take out the salt in it. Take it out of water and dry it with a paper towel.
Pour some olive oil to the pan. When it get heated set the cheese slices on pan. Sprinkle the spices onto them.
Pan-fry both sides a little and take them out of pan.
We recommend you to consume them hot.
Bon Apetite.